Wine Without Reason is a Southern Oregon rock/pop/alternative band based around the songs of Scott Calamar (lead vocals, keyboard, guitar)
.
WWR blends east coast, west coast, and British-invasion musical influences to create original songs that are rich with visual imagery, wordplay, and unpredictably familiar melodies that stick with listeners. Fans cite a feel reminiscent of the late '60s and early '70s with a contemporary twist to it. Call it nouveau retro with a twang. Founding members are Scott, Kevin and Bruce McKern, and Joe Diehl. Joe moved out of the area and Will Bartell joined on guitar and pedal steel in 2013, providing a very nice pedal steel flavor. The band has been mixing it up and has been joined onstage by musicians including (alphabetically)
Jeff Addicott,
Dan Day, Dan Fellman, Mike Fitch,
Theresa McCoy,
Pegi Smith,
Shybo Torres, and, sitting in occasionally: Jim Quinby and Alan Trebat.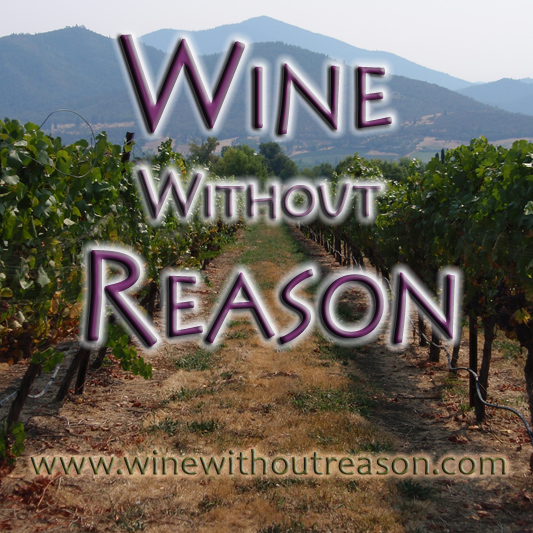 A singer/songwriter with a New York edge, Calamar's music reflects influences including The Beatles/John Lennon, Michael Nesmith,

Harry Nilsson, Randy Newman, Elvis Costello, Billy Joel, Paul Simon, Crosby, Stills & Nash,

Todd Rundgren, Elton John, Fleetwood Mac,

David Byrne, David Bowie, Thomas Dolby and maybe a fifth of Beethoven. Scott's dad drummed during the Big Band era and his mom's mother was a concert pianist, often playing for silent movies. Scott has been writing songs for over 40 years, mostly multi-tracking his music (see Calasongs) and doing rare open mics in the area, though he played with the band Smatter in the late 70s and sporadically to this day. After sitting out the performing music scene for over thirty years, Scott decided to give his repertoire life and wings and formed Wine Without Reason in August of 2010."My calling as a songwriter is not to make people dance (though we love when they do), but to make people feel and think," Calamar says.

Kevin McKern has hit drums for Mad World

, for which he writes songs, Soul Food,

Horsefeathers, The Hired Hands, Somebody and the So and So's, and the Rogues. He has been heard playing for various musical theaters including The Oregon Cabaret Theater, Rogue Music Theater, Barnstormers, Craterian Productions, Insightout, Connect The Dots, and North and South Medford High productions. He has produced, engineered, and played on sessions in studios from Northern California to Portland.



Bruce McKern has played bass in productions of the Oregon Shakespeare Festival, Oregon Cabaret Theatre, Rogue Music Theatre, Southern Oregon University, and the Craterian Theatre. He has performed in many popular Southern Oregon bands including

Mad World

,

Soul Food, Easy Valley Eight,

Gypsy Rogue, Hired Hands, The Mixers, Horsefeathers,

and Rogue Elephants,

as well as the Rogue Valley Symphony.

Will Bartell, pedal steel guitar, came to the Rogue Valley 25 years ago. He's played with David Salisbury and Equinox; Kristy Lee Cook's first band; and opened for Glen Campbell at The Britt in addition to playing in various groups who opened for Creedence Clearwater Revisited, Sawyer Brown, Carlene Carter, and several others. Will was most recently seen in the Willie Nelson and Friends show at the Camelot Theater in Talent. He has often been heard to remark "This will probably be my last gig..."