Energy Consultation • Heat Pumps • Hot Water • Floor Heating • Air Balancing
About Pacific Heating & Cooling
Quality and Service You Can Depend On!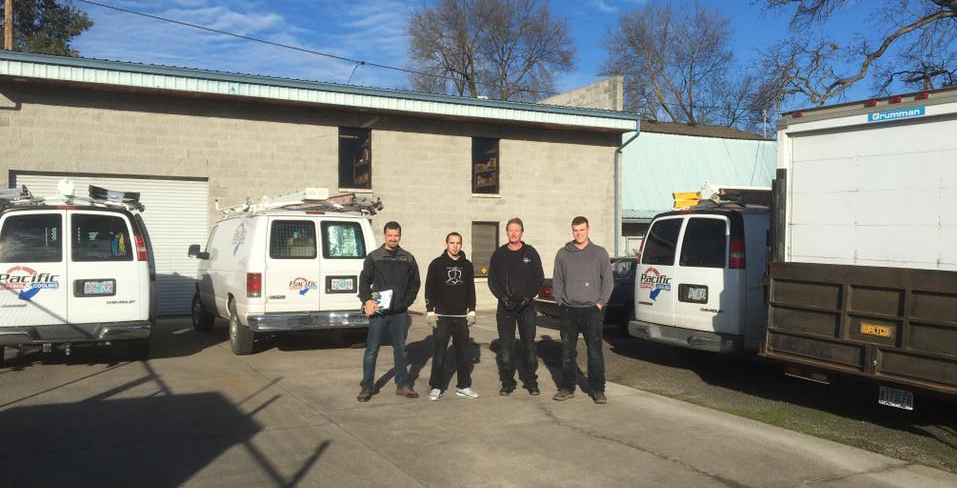 Pacific Heating & Cooling, Inc. was founded on the twin principles of top-quality workmanship and prompt, courteous service. Those two cornerstones of our success continue to guide us today. We provide our customers with the most modern state-of-the-art technologies that maximize energy efficiency, improve indoor air quality, and increase overall home comfort. We are a referral-driven business and enjoy long-lasting working relationships with our clients.

Mark Webb, president (left in photo), started Pacific Heating & Cooling, Inc in April 1989, after working in the trade for seven years. He is a member and former president of the Local Refrigeration Service Engineers Society. Mark is also a member of the Home Builders Association and serves on the State HVAC apprenticeship board. He is continually updating his skills with the latest technology. Mark has lived in the Rogue Valley for over forty years.

• Over 30 Years Industry Experience
• Factory Certified & Trained
• Energy Efficiency and Indoor Air Quality Experts
• Room by Room Load Calculations and Design
Please call us today so we can help with your heating and cooling needs.
(541) 826-7773
Pacifichtg@aol.com